© Copyright 2008-2020 MissionResourceNetwork.com

Our Beginning
MRN was born in 2006 thru our desire to do more to promote and further the cause of Christ.
We believe we will be held accountable for the talents and opportunities
that the Lord has given us.
Instead of beginning some "new work" we feel led to promote and encourage participation in existing missions and outreaches.

Our Profile
This site and ministry is run by the Steven Yoder family.
We are in the Beachy Mennonite church in Indiana.
Steven and his wife Jennifer have twelve children from 8-26 yrs old.
Steven was first introduced to missions in 1977, when he accompanied
his parents to the country of Belize, under AMA missions.
Jennifer was born and raised in Belize, after getting married in 1983,
they lived in Belize until 1997.

Belize Experiences
The Yoders spent most of their time in Belize in the village of Isabella Bank. They also lived in Maskall village for about five years. Because of the length of time they lived in the country, they learned to appreciate
friendships with mission personnel from many different areas.
The Yoder family was self- supported and over the years was involved in various businesses to provide a livelihood.
Even though their family has lived in other areas for numerous years,
they continue to speak the Creole language as their first language in the home. Perhaps this is a small indication of the ties they still have with
friends and relatives in Belize.

Recent history and Today
The Yoder family spent 16 months in Texas as volunteers with Choice Books, returning to IN in Sept 2007.
Steven and Jennifer have both had health issues, but continue
to have a heart for missions/outreaches.
May we all be found actively engaged when the Lord returns!





About Us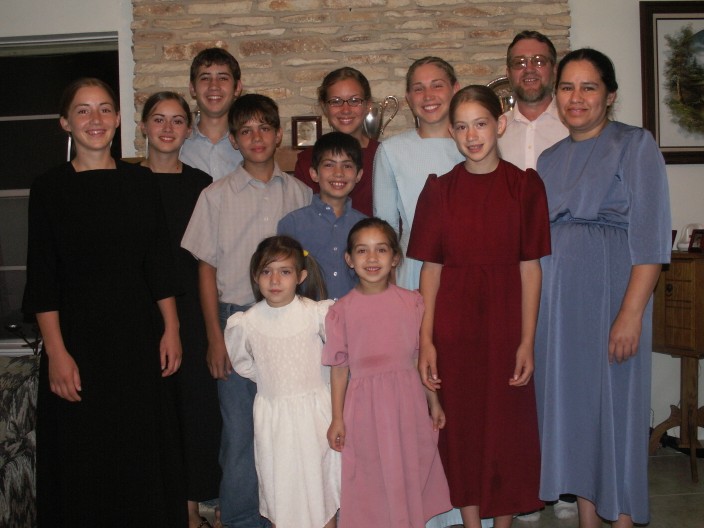 The harvest truly is great, but the labourers are few: pray ye therefore the Lord of the harvest, that He would send forth labourers into his harvest.
Luke 10:2
Verily I say unto you, There is no man that hath left house, or brethren, or sisters, or father, or mother, or wife, or children, or lands, for my sake, and the gospel's,
But he shall receive an hundredfold now in this time, houses, and brethren, and sisters, and mothers, and children, and lands, with persecutions; and in the world to come eternal life.
Mark 10:29-30