© Copyright 2006-2009 MissionResourceNetwork.com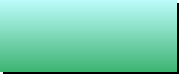 The harvest truly is great, but the labourers are few: pray ye therefore the Lord of the harvest, that He would send forth labourers into his harvest.
Luke 10:2
Verily I say unto you, There is no man that hath left house, or brethren, or sisters, or father, or mother, or wife, or children, or lands, for my sake, and the gospel's,
But he shall receive an hundredfold now in this time, houses, and brethren, and sisters, and mothers, and children, and lands, with persecutions; and in the world to come eternal life.
Mark 10:29-30
Coming Links!
Grenada
GRENADA - Grenada, known as the Isle of Spice, is located in the West Indies, about 90 miles north of South America.

Most of its 100,000 people are of African and West Indian descent.

Each of the three Olive Branch Mennonite Mission stations--LaBorie, Laura, and Limes--has its own Mennonite church and school.

Mission workers include pastors, school teachers and principals,
personal workers, and a business administrator.
Photo courtesy of OBMM